About
Pre-final year student of B.Tech CSE with specialziation in Cloud Computing and Virtualization Technology at UPES,Dehradun. Gaining new knowledge in the field of Web development. Working with different student chapers currently. Open-Source enthusiast and contributer. Keen interests in performing arts and sports too.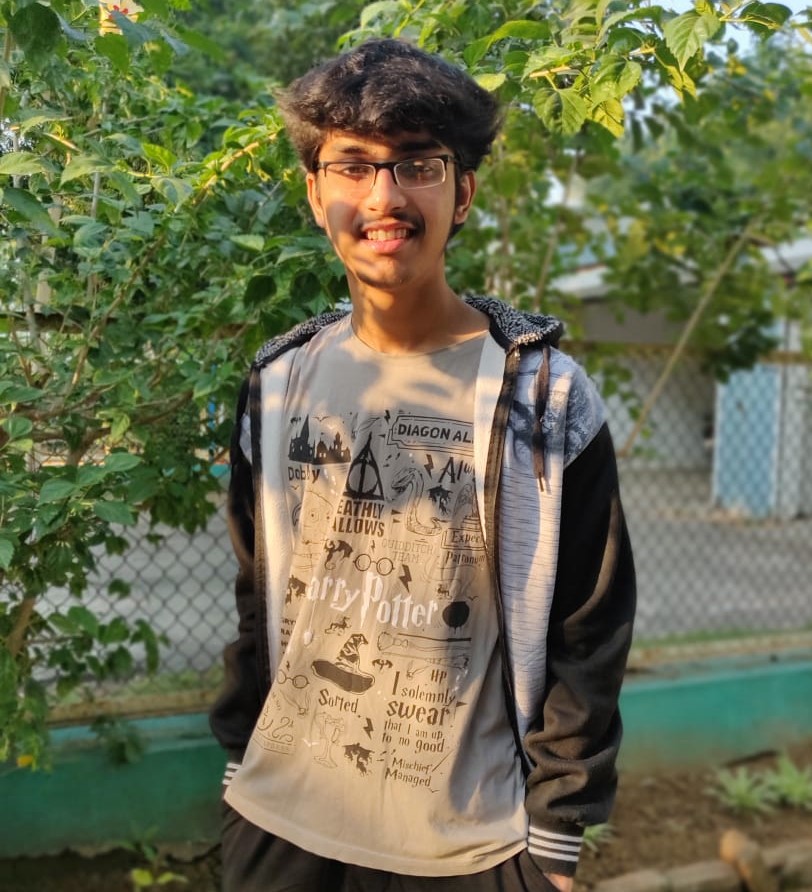 Front-End developer & Cloud Enthusiast.
Into making front-end sides of different websites and also learning about various cloud computing platforms and their technologies. Along with contributing to open-source.
DOB: 4 December 2001
University: UPES,Dehradun
Phone: +91-8018992398
City: Vadodara,Gujarat
Age: 20
Degree: Undergraduation 2019-2023
Email: ahmedmaaz73@gmail.com
Hiring: Available
Hard-working and career-oriented student in his pre-final year of engineering degree. Passionate about technology and CS fundamentals. Mainly interested in the web developmentdomain. Involved in contributing to open-source projects andbelieves in collaborative development. Also interested in the cloud computing field. Seeking opportunities to improve myskills and gain experience. Striving to become better.
Do check out my blogging website on which I post about all kinds of techincal stuff and my work: Hashnode blog
Facts
These are some facts having information about my certifications, award, hobbies, projects and all mentioned by details.
8
Certifications
Coursera - AWS Fundamentals Specialization certificates - 4
Coursera - Web Development Course Certificate - 1
AWS Webinar Certificates - 2
Coursera - Social Internship Honors certificate - "Becoming a Changemaker" - 1
5
Hobbies
One of co-curricular interests are sports and in that Table-Tennis where I have been a regional player. I am also a player of football from very long time.
My other liking is Dance which I have being doing from a very young age. I am part of the Dance team of "Lazarus Performing Arts" society of my college.
I am also into travelling and wish to visit different places accross the globe.
As for video games, I play FIFA and Valorant in my free time.
Skills
The below mentioned are all the skills that I possess in both technical and non-technical fields considering all the experience and work.
Resume
This is my Resume containing all neccessary information about me in different divisions.
Education
Bachelor of Technology in Computer Science Engineering
2019-2023
University of Petroleum and Energy Studies, Dehradun
Currently pursuing my Undergraduate Degree in Computer Science Engineering with specialization in Cloud Computing and Virtualization Technology.
Intermediate School
2017-2019
Mothers Public School, Bhubaneswar
Completed my Intermediate schooling from CBSE 11 & 12.
High School
2015-2017
Delhi Public School, Paradip
Completed my High school from CBSE 10th.
Professional Experience
Associate Social Media Head
Joined 2020 - Present
UPES Cloud Security Alliance Student Chapter
Currently working as part of the main functioning team of CSA.
Managing the current social media team and maintaining the social media presence of CSA.
Been event head for different events.
Written various kinds of editorial writeups.
Associate Technical Head
Joined 2020 - Present
UPES Hypervision Student Chapter
Being an experienced member, heading the team.
Worked on the frontend part of their website.
Managed coding events also.
Projects
Glassmorphism Website - Dasher
Basic HTML and Javascript website with styling done with SCSS. The website displays a gamer's games after they sign in or the viewer signs up. The authentication is done using the Google APIs from Firebase service. Firebase is also used for hosting the website. The design behind the site is based on the Glassmorphism UI trend.

Nexplore
A web application build using ReactJS and styled with SCSS. The responsiveness is given using Bootstrap. Though it is still under development but the idea was to create a platform where people can recommend others movie, anime, or songs and even see what others have recommended. For all the functionalities, user authentication is added first using Google auth which is implemented using the Clerk APIs. This was part of my participation in Clerk+Hashnode hackathon.
Rock Paper Scissors Game
Basic HTML, CSS, and Javascript website for a virtual rock paper scissors game. Made it just for practice.
Open-Source
Girlscript Summer of Code 2021
Website: Awesome JavaScript Projects
Contributed to the codebase with my ownHTML, CSS, and Javascript projects and also optimized the footer.
Pull Requests: Check out
Announcements Page
Girlscript Chennai Website
Created a front-end page for the announcements section of their website using simple HTML and CSS.
Pull Request: Check out
Hacktoberfest 2021
DigitalOcean and Intel
Contributed to atleast 4 different GitHub repositories and their improved their projects. Created issues and worked on them to solve with successful pull requests. All contributions can be seen on my GitHub profile.
Their website: Check out
Badges
Hackerrank
Gold in C++ and Java
Silver in Javascript
Bronze in SQL and Problem Solving
IBM Design Thinking
Practitioner
Co-Creator
Team Essentials